Become A TripleClicks  Member!
It is FREE to be a member!
All that is needed if for you to fill out a small registration form.
See Here!
There are benefits exclusively to  TripleClicks Members!
See below
1
Shopping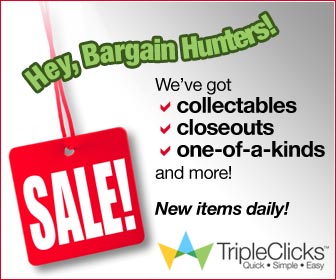 There are many Methods of Payment 
 
Payoneer Card
TripleClicks accepts all the major credit cards, including MasterCard, Visa, American Express, and Discover.
PayPal, an eBay Company, enables any individual or business with an email address to securely, easily and quickly send payments online.
TripleClicks  accepts personal checks from U.S. banks. Your order will be credited once your check is received and processed.
You can mail TripleClicks a Money Order or Cashiers Check for your order. Your order will be credited upon receipt.
ALSO
TCurrency exclusively for use only at Tripleclicks
This currency is bought if you have no access to a Credit/Debit Card from TCurrency Merchants and available in various amounts.
TCurrency Merchants  are ECAs at TripleClicks who are approved by admin  and licensed to sell this currency.These ECAs carry the following Logo

and on their TConnect page you will see bundles of TCurrency and what it will cost you . There is a processing fee charged by the ECA .

Examples of bundles below.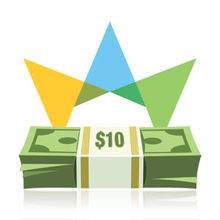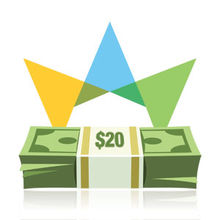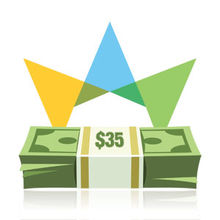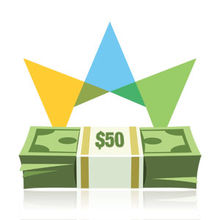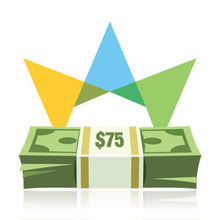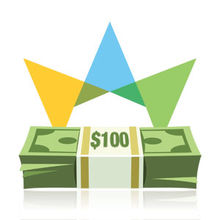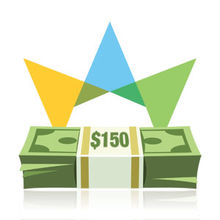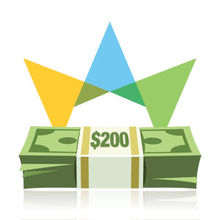 AND
Member Reward Points (MRP)
These points are awarded to all TripleClicks members each time they shop.They are accumulated and used like cash for purchasing products and services.They are valid one full year from earning them.
IMPORTANT NOTES ABOUT MRP
Member Rewards Points expire one year after receipt
In the event an item is out of stock or otherwise unavailable, we reserve the right to substitute a similar item of equal or greater value.
Thousands of TripleClicks products can be purchased with your MRP. Just browse other products at TripleClicks and look for the MRP value displayed next to an eligible item's price
MRP may not be combined with any other payment method. Be sure you have enough MRP on account before you attempt to purchase your product
5.MRP cannot be used for shipping fees
See TCurrency Merchants
Products And Services Here

2
Sell your Stuff for Cash (garage Sale)

Sell the stuff you no longer need for cash or products. Use TripleClicks as your online garage sale to clean out your closets, attic and garage. TripleClicks makes it easy and inexpensive to sell dozens of miscellaneous items.
More Here! 
3
Bid on PriceBenders Auctions
Participate in our exclusive Pricebenders™ live "penny auctions" and win brand new, brand name merchandise, gift cards, and more at prices that are far below typical retail. In fact, prices start at just $.01 (yes, just one cent!)

.
See Here!
4



Participate in Eager Zebra Games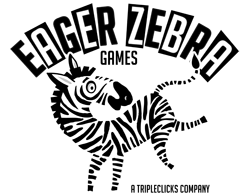 More Here!
To enter today's drawing  play any Eager Zebra game
(including any free entry game) before midnight CT.

See complete rules

5



Rock your Own Tripleclicks Website
All your product and service listings, wants, music, and more featured on your own personalized "TConnect" Website

.
COMING VERY SOON
6



List your wants
Looking for something special? Perhaps a collectable, an antique, a product no longer sold in stores, or maybe even something you'd like someone to create for you? List it at TripleClicks.
7
Save Money When You Dine Out
Like dining out? Like saving money? TripleClicks helps you do both by hooking you up with local restaurants at our Dining Center.
8
Create a gift List
TripleClicks makes it simple and easy for friends and family to get  you the gifts you really want! Just click the "Add to my gift registry" button beside any product at TripleClicks. Once you've created your list, you can send it to friends and family with
Not A TripleClicks Member Yet?What are You waiting For?
Become A TripleClicks Member FREE!!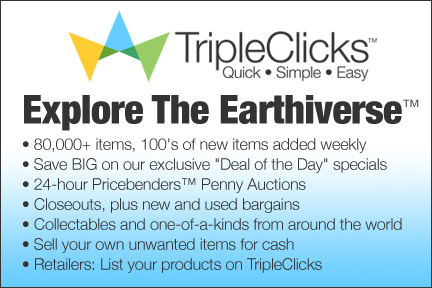 Save