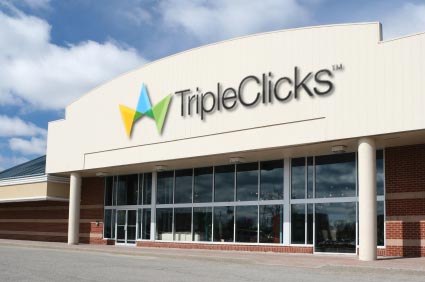 LOCATION
  8251 Northwoods Drive, Suite 200 | Lincoln, NE 68505-3092 | United States
This Service is exclusively for TripleClicks members !
It is FREE to be a member and there are Benefits for You!
 See Here!
Become A FREE Member!!
Just Fill Out The Registration Form!
  USA RESIDENTS !!


GET YOUR MAGAZINE SUBSCRIPTIONS!!!
ALL Magazines will begin delivery in 8-12 weeks.
Shipped to any address within the 50 United States.
Arts and Photography 
Automotive and Motorcycles
Business and Investing
Cooking , Food and Wine
Crafts and Hobbies
Entertainment
Family
Fashion and Style
Health Mind and Body
Home and Garden
Lifestyle and Travel
Literature (Fiction, Non-Fiction)
News & Politics
Outdoors, Sports & Leisure
Pets/Animal Care
Professional & Industry'
Religion, Faith, & Spirituality'
Science & History
All purchases are final and non-refundable. Magazine orders that cannot be filled due to manufacturer or publisher restrictions will receive a refund.
Shipped to any address within the 50 United States.
Magazine Subscription Delivery
The magazine subscriptions currently offered at TripleClicks can be shipped to any address within the 50 United States. At this time we are unable to send magazine subscriptions to other destinations outside the U.S. Once you've placed an order, it takes one to two weeks for your subscription to be received and scheduled by the publisher. Your subscription is then added to the publisher's next production cycle and shipped via standard mail. For example, if your monthly subscription was ordered and received by the publisher in November, and the December issue has already shipped, your order may be added to the January mailing.
The number of times your magazine subscription publishes each year will determine when you will receive your first issue. For example, the first issue of a weekly magazine should arrive within 4-6 weeks of your order. The first issue of a monthly magazine should arrive within 6-10 weeks. If you have not received your subscription within the expected time frame, please contact customer service. Rest assured, your subscription starts when you receive your first issue—not when you place your order. If you subscribed for 12 issues, you will receive all 12. Some magazines are not published according to a regular schedule, nor can their publishers always promise in advance when the next issue will be available. Rest assured that if you place an order for such a magazine, you will receive new issues as soon as they are available.