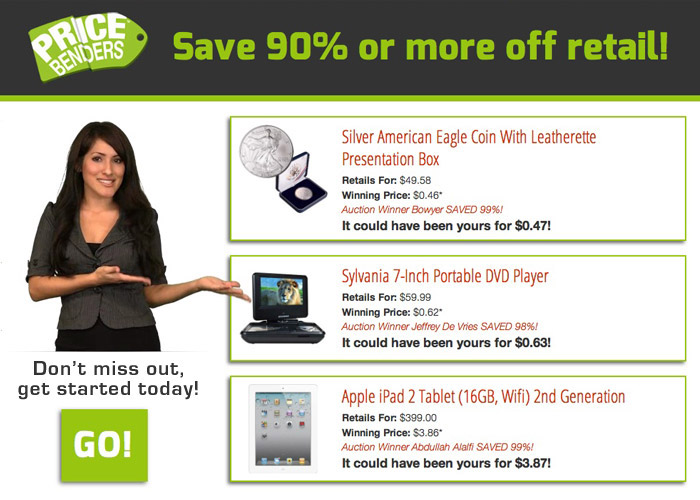 You

r C

hoice Auctions!!
 Winners can choose from among the following 32 choices
   In Blu-ray and/or DVD packs
Ant-Man
Bad Moms
Captain America: Civil War
Creed
Deadpool
Finding Dory
Furious 7
Ghostbusters (2016)
Guardians of the Galaxy
Inside Out
Interstellar
Jason Bourne
Mad Max: Fury Road
Minions
Miss Peregrine's Home For Peculiar Children
Pete's Dragon
Skyfall
Star Trek Beyond
Star Wars: The Force Awakens
Suicide Squad
Sully
The Hobbit: The Battle of Five Armies
The Hobbit: The Desolation of Smaug
The Hunger Games: Catching Fire
The Hunger Games: Mockingjay – Part 1
The Hunger Games: Mockingjay – Part 2
The Jungle Book
The Magnificent Seven (2016)
The Martian
The Secret Life of Pets
X-Men Apocalypse
Zootopia
With You

r C

hoice auctions, you get to pick the movie title you want and receive 50 TCredits!
About TCredits
This list is  refresh regularly with popular new releases and classics, so stay tuned!
SEE MORE PRIZES FOR PRICEBENDERS HERE!
Participate in
  LIVE Auctions Here