A New EAGER ZEBRA Game!!
"GRANDMASTER POKER!!"

 In Grandmaster Poker, you'll attempt to put together the three best simultaneous poker hands  you can, while using strategic hand-to-hand moves and timely discards, to win prizes, badges, and more!  Grandmaster Poker has unlimited FREE plays daily, with no purchase necessary to win!
How To Play "GRANDMASTER POKER" Here!!
Participate Here
Check Out more Eager Zebra Games Here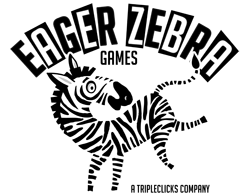 http://wp.me/p598qG-3ya
SEE TOP Players and Winners for Each Game Here!
Participate Here
 Please like and share with your family and friends!
Thank You!
Save