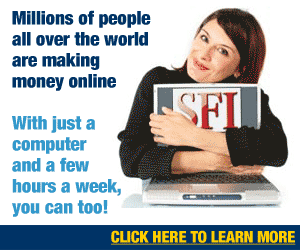 SFI is affiliated with Carson Services Inc., now in its 29th year of business,  Is registered with Dun and Bradstreet. SFI affiliates operate with the peace of mind brought about by associating with a proven, debt-free organization with a long, successful HISTORY.
LAUNCHED 1998

 Selling 1 product only in the USA now selling  over 90,000 products and services sold in more than 190 countries.
For any of legal age who have a Computer and Internet Access.
STABILITY
Now in 18th + year!!!   Registered with Dan and BradStreet.
LEADERSHIP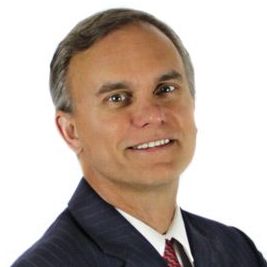 PRESIDENT AND FOUNDER  OF SFI
  MR.GERY CARSON
From 1985 – 1988 Top Marker, successful Magazine Author ,Known for Innovation , pioneering force in Direct Mail and Internet Marketing Industries for more than 20yrs.Achievements as an entrepreneur  spotlighted in"Money Makers Monthly","Upline Opportunity",World Magazine" and numerous books and videos.National Recognition in1992″ Outstanding & Young Men  Of America List"and "Who's Who in the Media &Communication"
In 1998 He put a dent in the Universe creating SFI ground breaking program Empowering and Enriching lives of people around the world.THOUSANDS of affiliates joined last week alone.One of the fastest growing companies of its kind.
OR
TRIPLECLICKS the E Commerce Site  Of SFI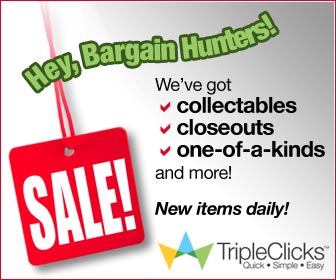 LAUNCHED  in 2009 featuring over 11000 products and services ,products adding wkly including Collectables items available no where else on the Internet.Now selling over 90,000 products and services.More are added daily.Allows members to sell or trade unwanted items for cash or trade.Headquarters  located
         8251  Northwoods Drive
Suite 200 Lincoln
NE   68505
HERE ARE YOUR BENEFITS!!!
The compensation plan on how a person can earn substantially in SFI.
a. The 45% of CV commission from PSA.(Personal  Sponsored Affiliate)
b. The 45% of CV commission from from PRM.(Personal Sponsored Member)
c. The 40% of company-wide income shared to qualified affiliates.
d. The 15% of CV commission from CSA.(Co-Sponsored Affilliate)
e. The 10% of CV commission from ECA.(E Commerce Associate)
f. Cash SFIPPA.
g. Other possible awards and winnings.
11   REASONS WHY THE SFI COMP PLAN ROCKS!!!!!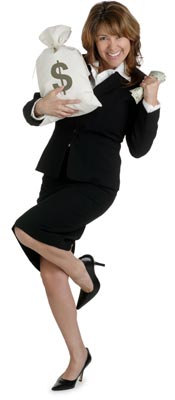 1  …..Clean, simple, generous, and fair!
2…… No purchase requirements…ever!
3….. Start earning income immediately just by doing simple free actions!
4……. Earn up to six different ways:  TripleClicks Executive Pool,Direct Commissions.Co Sponsor Commissions,TCredit Bonus,ECA Royalties and SFI Pay-Per-Action.
5…… Qualify for EVERY type of compensation with as little as 1500 VP a month!
6……. All qualifying VP can be generated with just actions, or combinations of actions and sales!
7……. A huge 40% of the Commission Volume (CV) on EVERY salegoes into the TripleClicks Executive Pool. Share in this big, companywide pool with a minimum of just 1500 VP a month!
8……… With OVER 120000 available products from more than 130 countries.This makes selling products online both fun and lucrative. And it's even easier to earn VP with Transfer Buying (buying from Your Storethe products you already buy elsewhere)!
9…….. Fast upfront compensation and great long-term residual income potential too!
10…… There's no limit to how much you can earn. Go as wide as you want while also earning deep into your organization via the TripleClicks Executive Pool!
11…….. Get paid in your country's currency via our Payoneer Master Card or via check or PayPal.
SFI BY THE NUMBERS
16 -01- 13
18th successful year for SFI (31st for SFI's parent company)
18,111 new Affiliates added last week
5 million TripleClicks members
86,776 commissionable products (957 new added last week)
3,281 E-Commerce Affiliates (in 141 countries)
56 LocalPay Merchants (in 22 countries)
Millions – Commissions paid out to our affiliates (in US Dollars)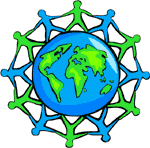 SFI COOP!!!!!FREE RECRUITING FOR YOUR BUSINESS!!!!!
We're Giving away a Free Recruiting System for all those who desire to build a successful SFI business.
This complete system has been over three years in the making. It incorporates a very successful SFI advertising coop that delivers up to 2,000 affiliates monthly.
This is a genuine offer to help newcomers get started in a sound company.
SEE   TESTIMONIALS HERE!!!
 START YOUR FINANCE RELEASE HERE!!!